General Anthony Tata
Meet one of our trusted experts.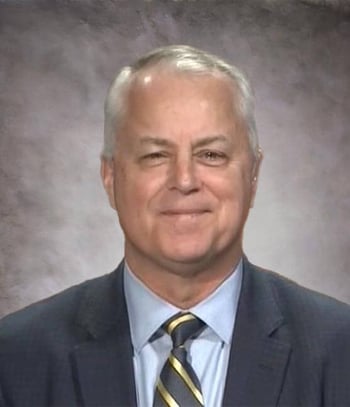 General Anthony Tata
Senior Advisor
Currently serving as a senior advisor to the Intertec Engineering leadership team, a member of the Board of Visitors at the U.S. Merchant Marine Academy, and a national best selling author, Brigadier General Anthony J. Tata wears many hats. Tata is a cross functional leader involved in an array of successful business ventures including aviation engineering and cargo, cold supply chain, and home medical care.
In his role with Intertec Engineering, General Tata supports the leadership team in strategic development and go-to-market plans.
With extensive military experience and a fondness for aviation maintenance & engineering, Tata is well equipped to support the facilitation of complex military and engineering projects. His supplementary experience in the DoD, his own leadership group, and an SaaS organization make him the ideal advisor to our experts in each and every engineering project–with a focus on military and aviation.
Previously, General Tata has served as a U.S. Army Brigadier General over the course of a 28-year career. Within this position, he was the military commander of hundreds of aviation units with a focus on operations and maintenance. Tata commanded and led large, complex military organizations in the 10th Mountain Division, 101st and 82nd Airborne Divisions, retiring with a 100% mission success rate.
He additionally performed the duties of Undersecretary of Defense for Policy, the #3 position in the United States Department of Defense. His leadership in DoD included implementing the National Defense Strategy and working closely with allies and partners to achieve strategic defense goals globally. He maintains an active Top Secret/SCI security clearance held by the Pentagon.
General Tata frequently provides geopolitical updates and/or leadership remarks to senior leaders in Fortune 500 and private equity companies such as Goldman Sachs, Salesforce, Google, Emerson Collective, General Electric, Bank of America, John Deere, Chevron, Andreeson Horowitz, Silver Lake, and many others.
General Tata's additional experience includes:
Former Chief Growth Officer at Air Data Solutions, LLC

A full spectrum data acquisition and Software as a Service (SaaS) company specializing in the energy, agriculture, and infrastructure asset management fields. The company uses proprietary software as a service to allow businesses and government entities to better manage their facilities.

Former CEO and President of Tata Leadership Group

A full service consulting business across all industry sectors focused on leadership, strategy, business development, and scaling business.

Undersecretary of Defense for Policy at the U.S. Department of Defense
Former Secretary of Transportation, NC Department of Transportation

Led 12,500 employees and managed a $4.5B budget. General Tata was responsible for upgrading North Carolina's highway, rail, seaport, airport, and ferry systems.

Former Superintendent of Wake County Public School System

Led 18,000 employees and 150,000 students to record academic heights.
Through his experience and passion for engineering and aviation, General Tata assists and advises our engineers in a variety of complex and advanced projects–all with the intention of exceeding customer expectations and expanding the engineering industry.
Intertec Engineering provides engineering solutions with a team of experts
No matter how complex, we manage every project from conception to completion